If you have begun your event planning process and have been searching for your vendors, you may have heard the term "full-service" from many event vendors including florists. What is involved in full-service event florals? Many event clients choose to book full-service floral offerings. This includes additional planning, personnel and time versus buying only personal flowers (which we offer for pick-up from Thomasyard). To put it simply, a full-service event includes a customized design proposal, beautiful blooms, delivery to venue, set-up, on-site floral installations, extra staff members + breakdown.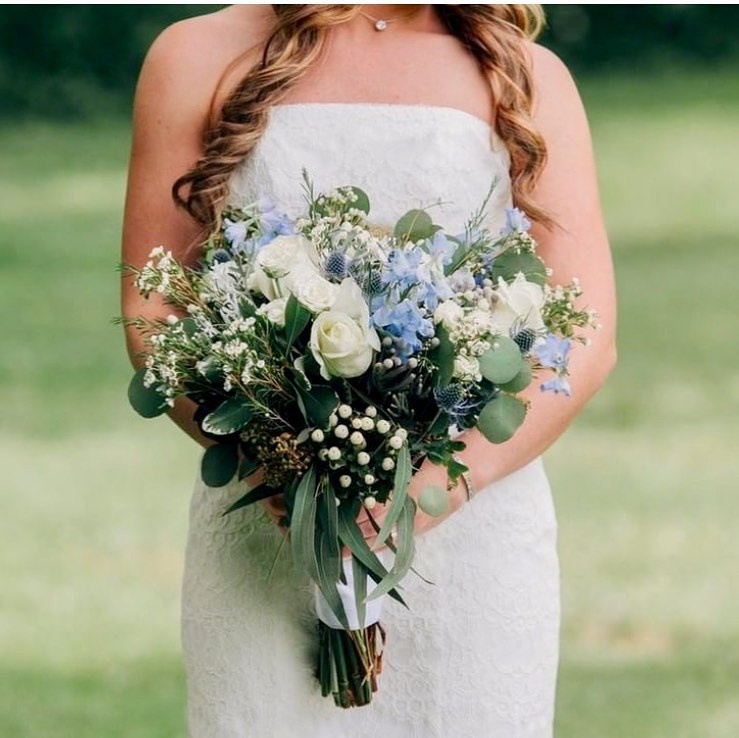 Now, we'll go through each element in a more detail to better understand the process. First, we provide a customized design proposal. This is a critical aspect of the floral design process. Most full-service events requires a very specific and unique aesthetic. Some of these events may involve many people (e.g. in the wedding party) as well as the number of guests. In turn, the design of the bouquets, centerpieces and large installations will require significant planning time as well as extra personnel for set-up.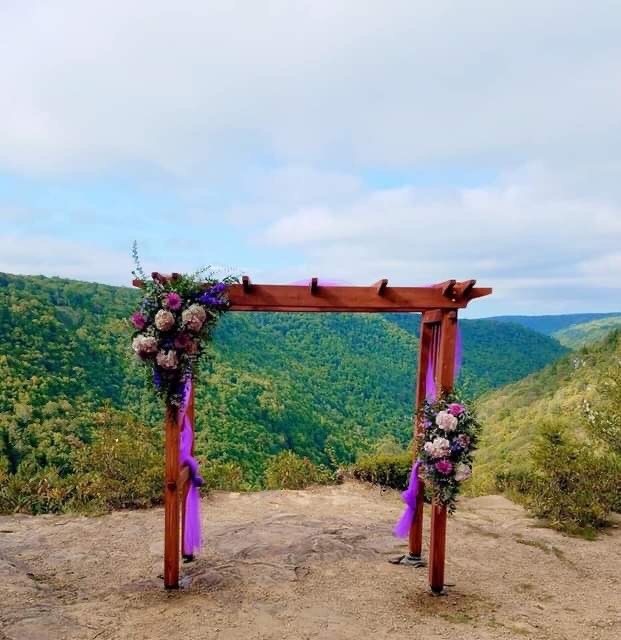 Next, we have the gorgeous flowers themselves! While no one can guarantee specific flower types due to the floral product being tied to nature, we can always guarantee that the floral pieces will be beautiful and memorable- even long after the flowers fade! With full-service events, the client's budget is usually higher than a personal flowers only event. This allows us some the ability to provide a more "luxury" level of blooms (like peonies and garden roses) that will help to further elevate the floral aesthetic.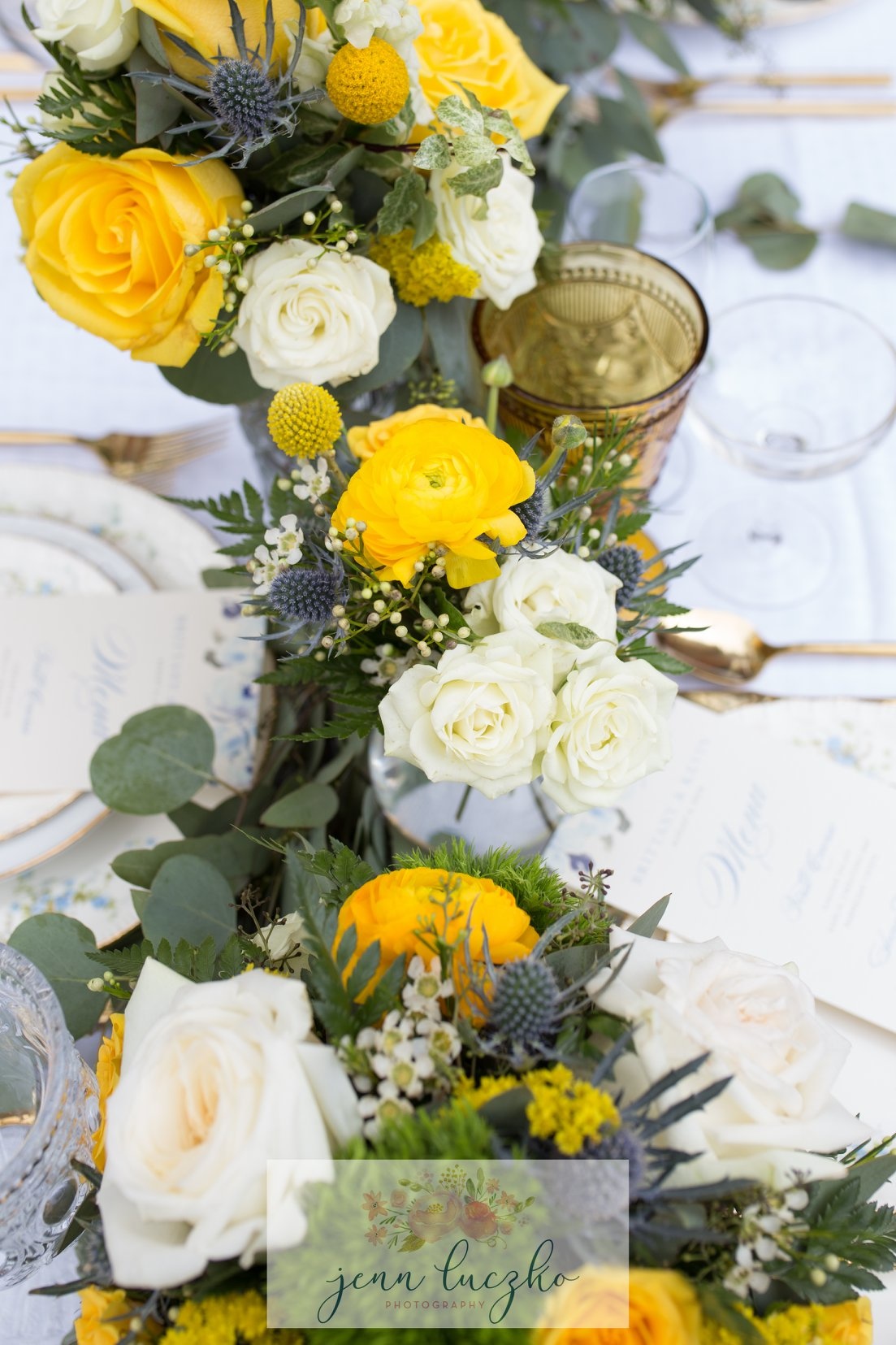 The actual prep and design process begins 3-4 days prior to an event! This includes the floral design specifications and timelines for the week as well as the setup days in advance. This helps to keep everything as organized and efficient as possible. When the flowers come in from the wholesaler, we carefully process and hydrate each stem to be sure it will open up to look its very best on the event day! Once the flowers are all designed, everything is carefully packed into one or more vehicles (depending on the size of the event) and transported to the venue.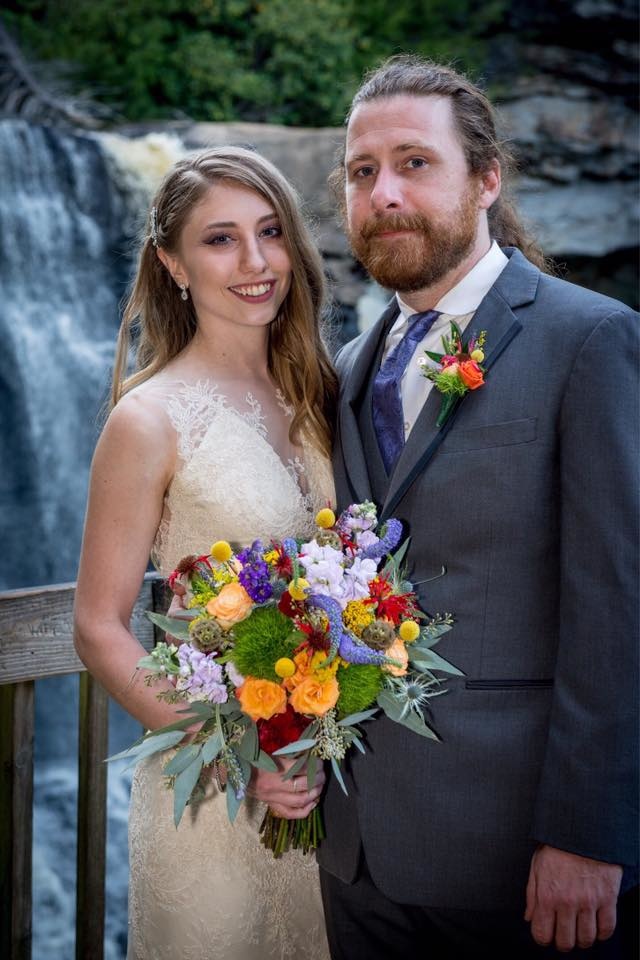 If there are a large number of centerpieces and buckets of flowers for on-site installations, we must first unload everything from the vehicle(s) and place each piece where they belong. Oftentimes, the trip from the shop to the venue can cause the florals to be jostled around a bit. When we arrive, the flowers are adjusted where necessary.
One of our favorite parts is the set-up time. For weddings specifically, we love meeting with the brides, grooms and wedding parties. We love delivering the bridal bouquet to the brides as they get ready and we always look forward to seeing that big smile on their face as we walk in the door! We take time to properly show them how to hold the bouquet correctly and how to care for it throughout the day. We may pin on the boutonnieres and it is always fun to see the folks excited for the big day to begin!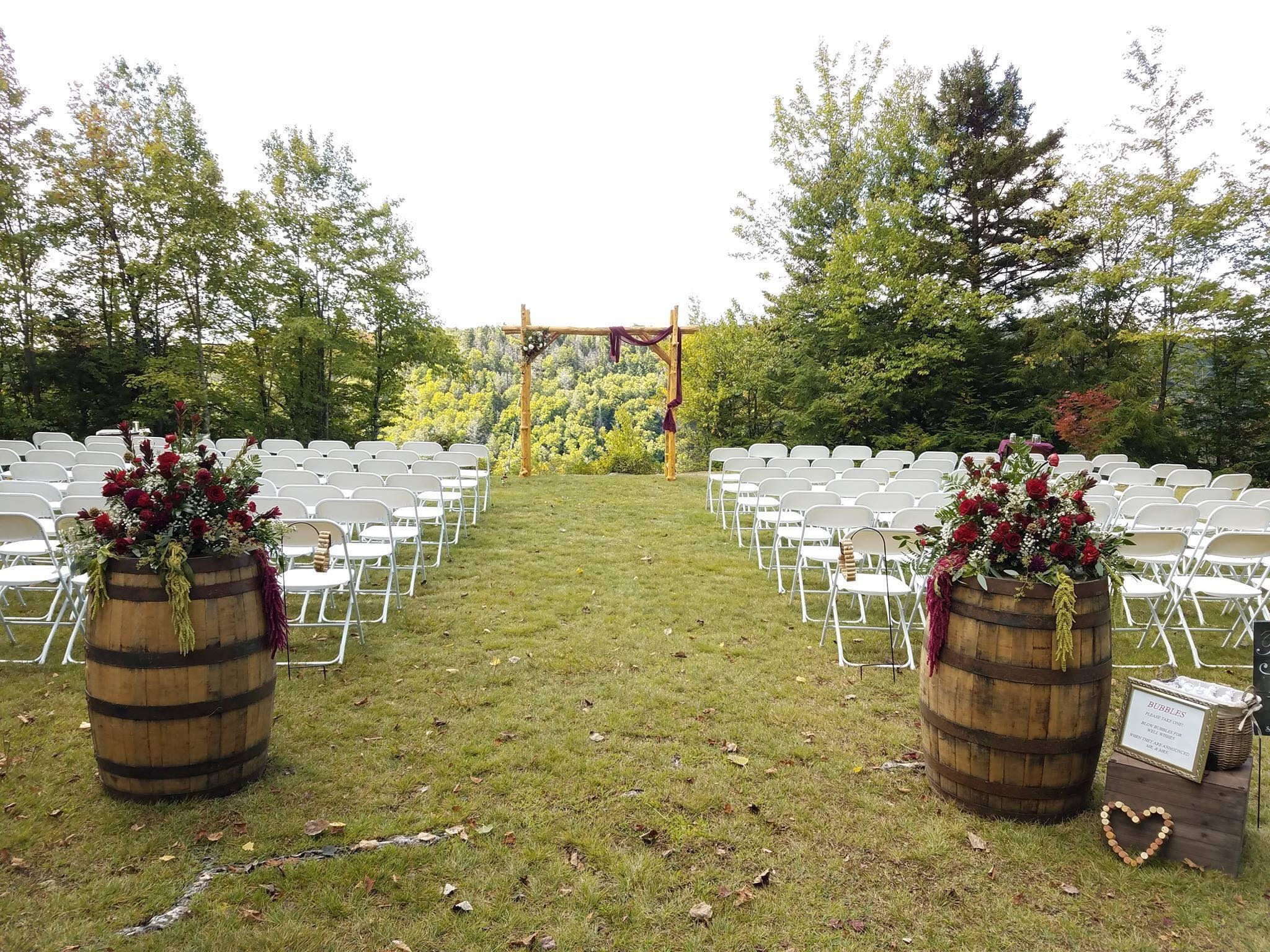 Full-service events almost always involve at least one if not multiple large-scale floral installations. This could be a ceremony arch design or a hanging floral chandelier or a staircase, etc. These are fun to design though they do require multiple people as they are typically designed on-site the day of the event.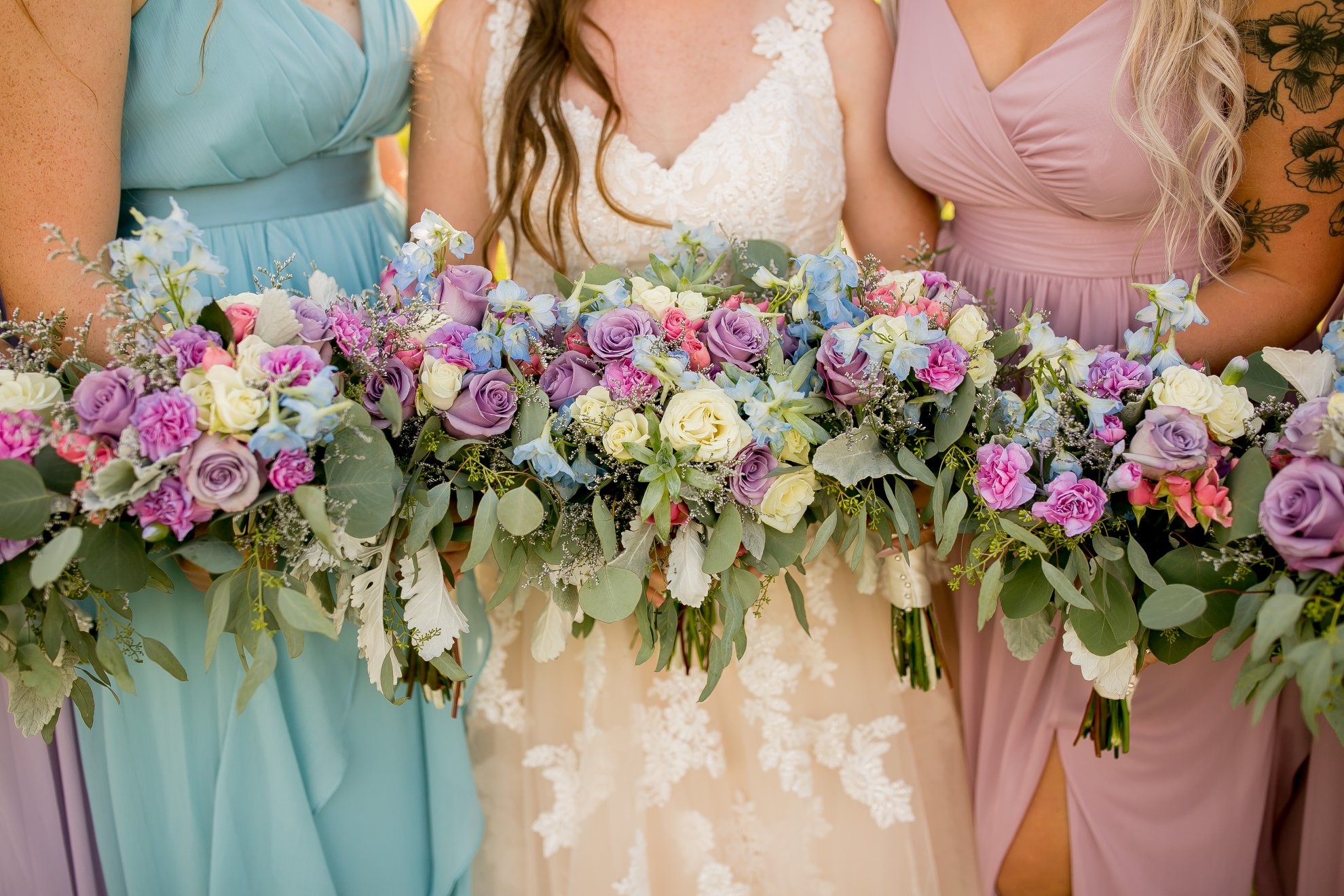 We hope this gives more insight into what a full-service wedding or event entails so that you can decide what is best for you and your situation. If you are beginning your florist search and would like to get the conversation started, we'd be delighted to be considered. Please complete the word document form (below) and email it to us at [email protected] or call us 304-463-4999.